I recorded a new video
In this video, I'm training a named entity recogntion model from scratch, using semi-automatic annotation with sense2vec vectors and improving a model in the loop, plus some cool transfer learning stuff! The goal is to analyze 2m+ comments posted to Reddit's r/Cooking subreddit to find out how mentions of ingredients change over time, and to create a cool bar chart race animation.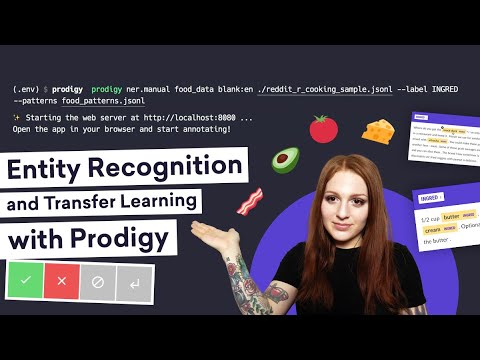 Annotation took about 2.5 hours and the results are pretty interesting. I've open-sourced all code, raw data, annotations and results so you can check it out and play with it. I'm sure there's a lot more to explore in the data.